Group Life and Health Insurance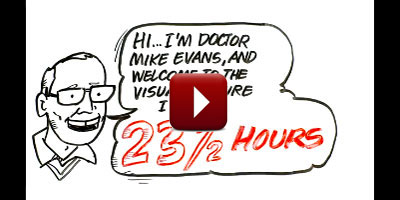 To help keep our clients keep their employees healthy and insurance costs in check, we provide information on preventive care and wellness. This short entertaining video is a sample.
We understand your insurance is a valuable employee benefit and important to your bottom line. That's why we work hard to bring you:
Common sense claims management advice, based on expertise other brokers don't have and practical solutions they overlook. With Loran, you can save money while you improve your plan.
Innovative, customized plan design and cost management approaches tailored for your business, not a cookie cutter policy or quick fix that saves a buck today results in soaring costs at renewal.
A full line of group life, accident, extended healthcare, disability and critical illness insurance to serve your business goals while you protect your people.
With Loran, you get more for your insurance dollar.
Quality coverage that ensures your people can take advantage of breakthrough drug treatments. Many of the new drugs, although priceless in the health benefits they provide, are unfortunately very expensive. We show you how to manage plan costs today so you can be sure you can cover the cost of new treatments tomorrow.
Help to control your drug claims expense today. Thousands of employer dollars are wasted on drug claims because group plans do not encourage the use of cost-effective medication. Simple changes to your plan design can reduce drug expenses and improve the scope of coverage.
Significant reduction in dental claims cost. Few employers realize just how much money is wasted on dental bills inflated by claims for treatment that is unnecessary and services never delivered – an unfortunate fact confirmed by Loran's work with dentists, insurer fraud departments and as a member of the Canadian Association of Dental Consultants. Eliminate waste and abuse from your claims without jeopardizing care.
Enhanced benefits. With the money you save, you have the option of enhancing your plan with the selected additional benefits that mean the most for your people and your business.
Increased employee appreciation for the benefits you provide. We work with your people to help them be wise consumers of health and dental care. As they contribute to keeping claims costs in check, they appreciate more fully the value of the benefits they're receiving.